A Future Retrospective
for ROBERT SNOWDEN AND CARSON SALTER, 2009

Rejected proposal for a 10-year calendar designed as a large poster with a pattern resembling lunar cycles that emerges from the continuous string of dates.
---

The project, a 10-year calendar, was meant to act as a plaque to accompany an exhibition in a 10-year time capsule. The show never happened but it would have been titled A Future Retrospective, as imaged by curators Robert Snowden and Carson Salter.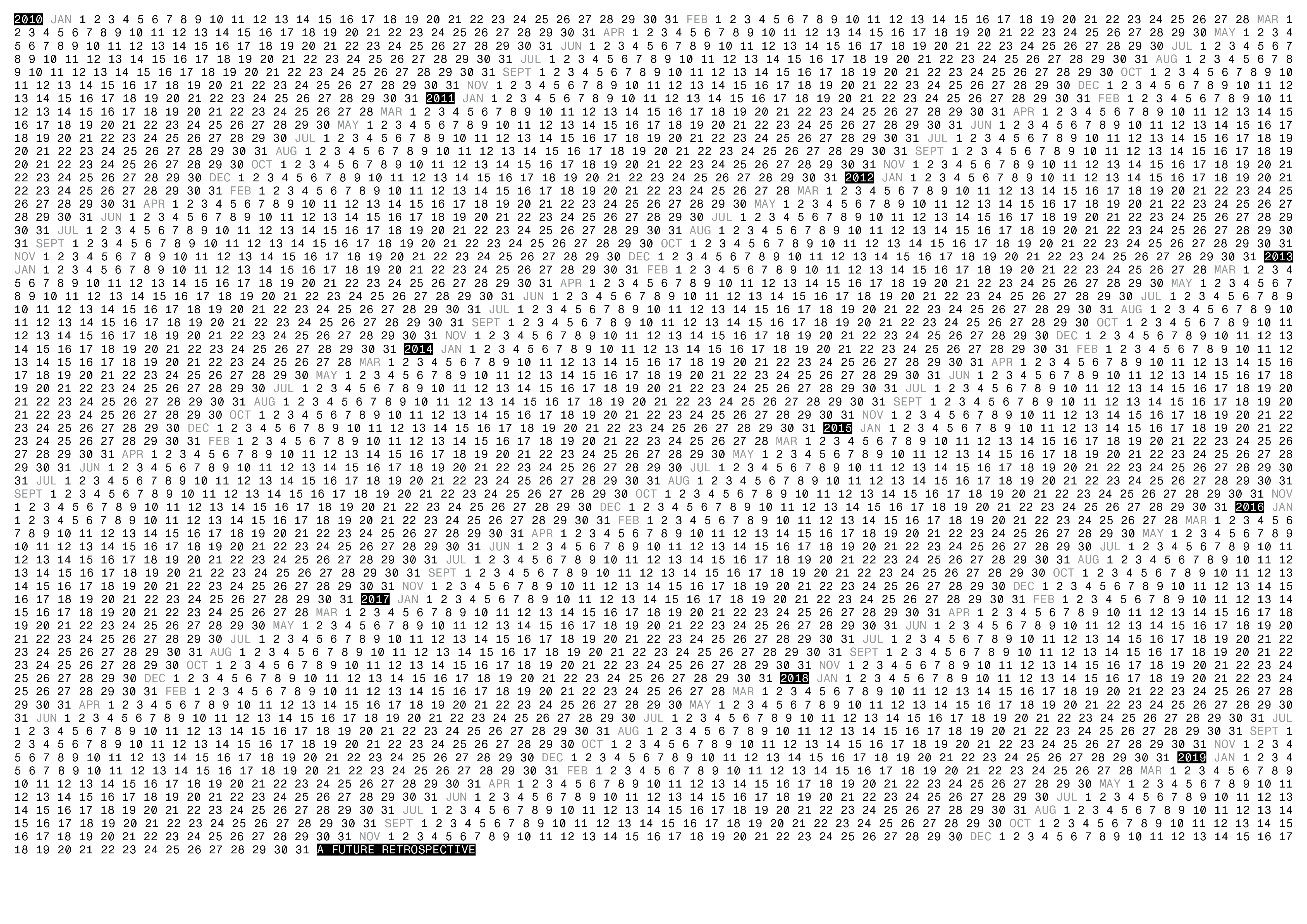 The calendar design is made of a string of days, months, and years. The result took on a diagonal pattern, weirdly similar to a lunar calendar. The curious pattern is present in both "natural" and "technological" renderings of time. I still don't understand why this pattern emerged, or what it means, but it felt profound and perhaps points to something that is just out of reach. Or, not.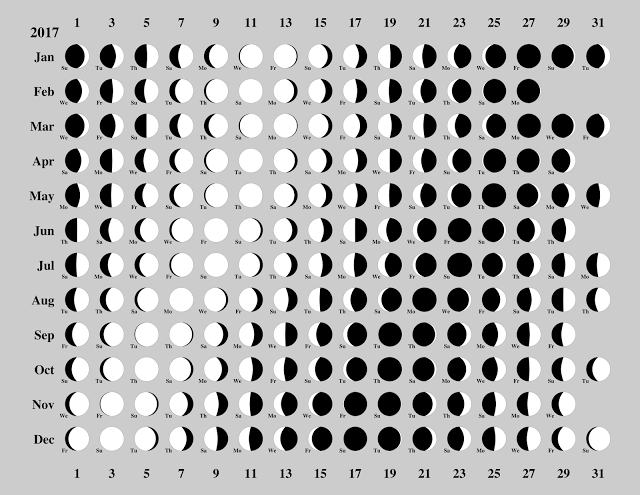 ---
Other Rejected Proposals