TITLE: FLAMING FILM FESTIVAL CATALOGUE
CLIENT: FLAMING FILM FESTIVAL
ABSTRACT: FILM FESTIVAL CATALOGUE FEATURING MULTIPLE COVERS WHICH QUESTION THE IDENTITY OF THE READER



Catalogue design for the Flaming Film Festival an experimental queer film festival in Minneapolis. The confrontational design features multiple covers which each bluntly name a different queer identity. Chosing a cover becomes an act of self reflection.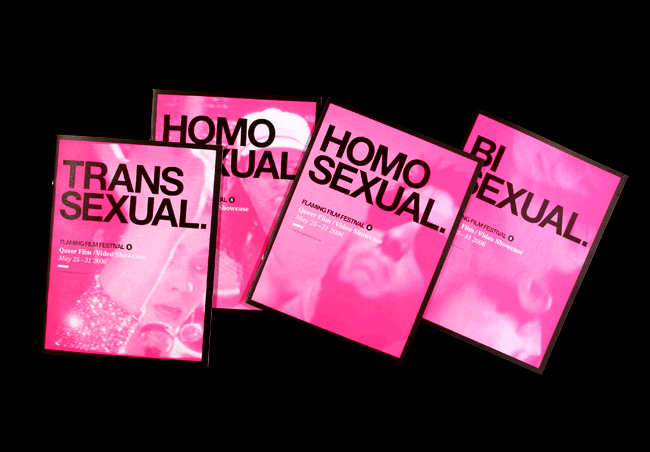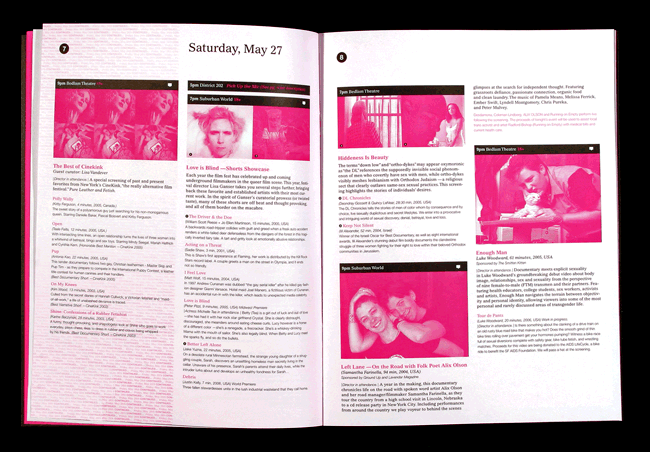 POST SCRIPTUM: I thought I was so slick!

More Print Design Projects