Book design for artist Juliana Huxtable's first collection of poetry
---
The front cover is an abstract illustration of the title, reminiscent of tectonic plates, or what I imagine the inside of the pineal gland to look like, made by scanning pieces of torn paper. The title features a silver foil stamp with a high gloss UV varnish. The intent is cerebral, DIY and futuristic, like the doll herself ;)

It's difficult to imagine a better finale to the book than this back cover donning an iconoclastic take on a the traditional author bio pic which radiates chaos and control.

I worked closely with Juliana to refine the scale and placement of the text within each piece—creating a level of detail in the typography that reveals itself as you read, as well as having enough drama to pull you in at glance. The grid was designed for the ease of collaboration and quick decision making—a flexible 6-column grid along with 6 distinct type styles, creating a framework for us to play within, and at times bump up against.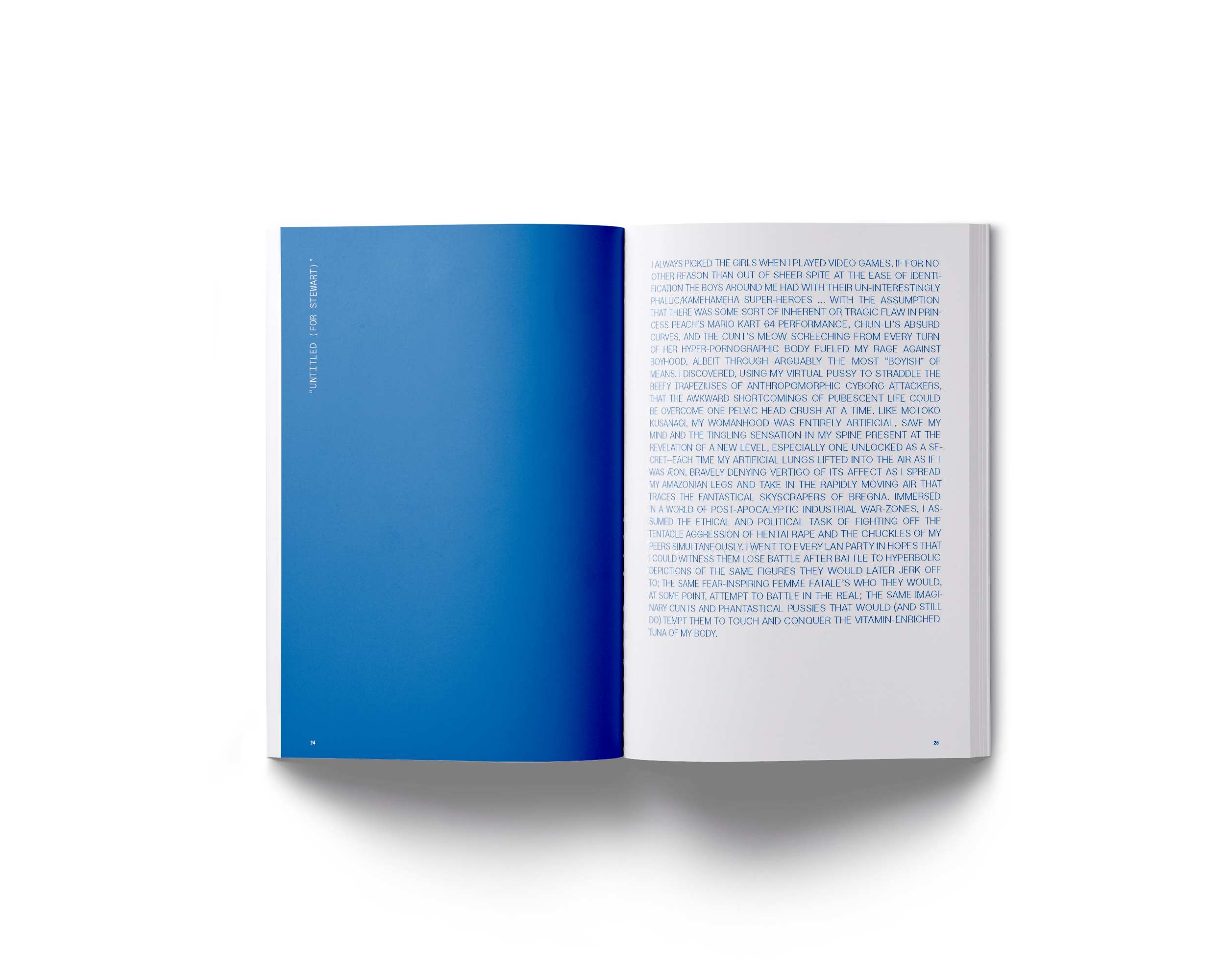 I've just confirmed that I'll be designing Juliana's 2nd book, also published by Wonder, currently slated for a fall 2024 release. More soon on that.