title: Mucus in my Pineal Gland
YEAR: 2017
client: Capricious and Wonder Press
ABSTRACT: Book design for artist Juliana Huxtable's first book of poetry.
The display typography is set in
GC16
—a rare hybrid of monospaced and serif type with some unusual flourishes—bringing together references to history, technology, and the novel textures of life all present in Huxtable's writing.
It's difficult to imagine a better finale to the book than this back cover donning an iconoclastic take on a the traditional "author bio pic" which radiates with manic energy, chaos and control.
I worked closely with Juliana to refine the scale and placement of the text within each piece—creating a level of detail in the typography that reveals itself as you read, as well as having enough drama to pull you in at glance. The grid was designed for the ease of collaboration and quick decision making—a flexible 6-column grid along with 6 distinct type styles, creating a framework for us to play within, and at times bump up against.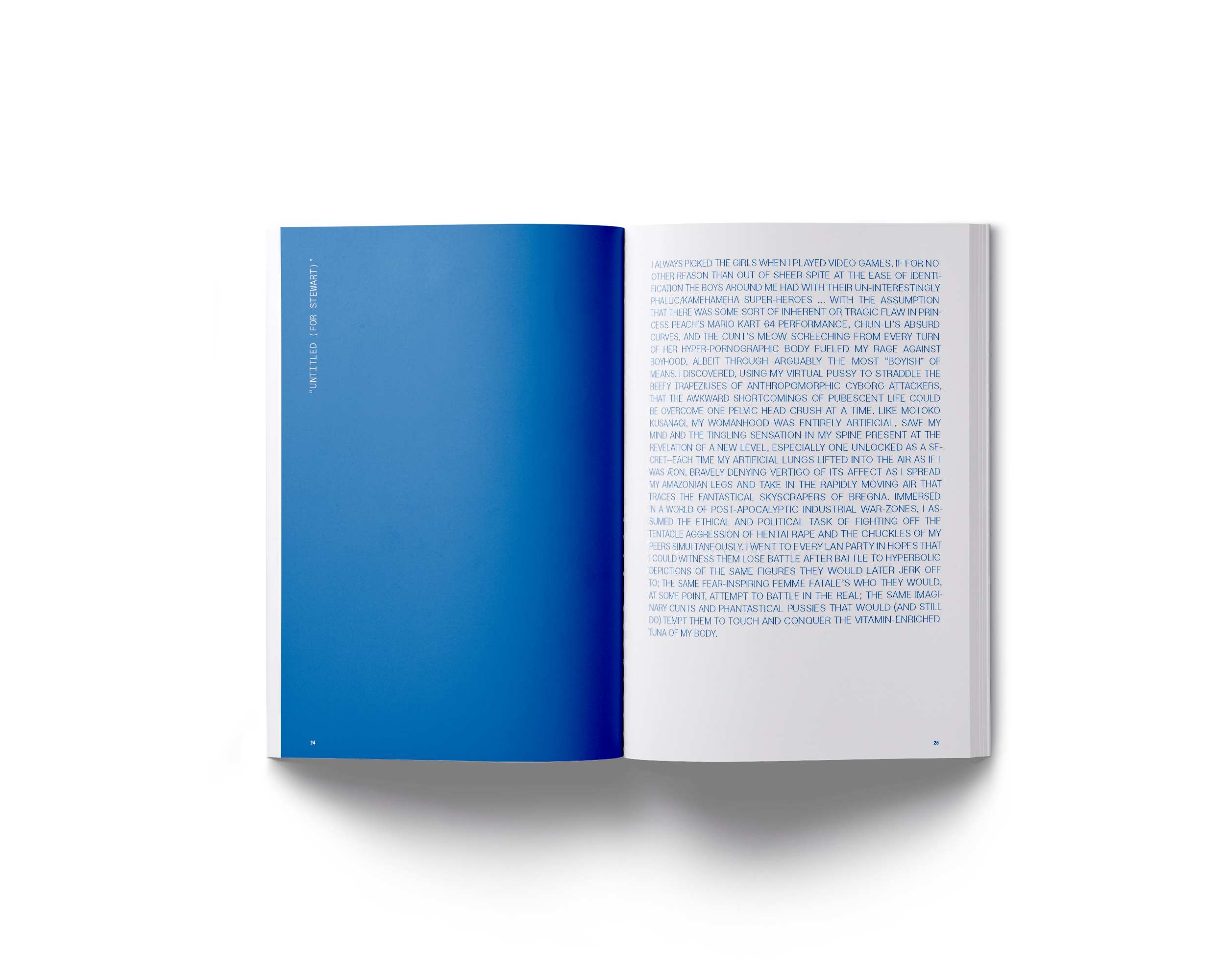 Other Publication Design Projects